Located in the heart of Central America, thousands of tourists decide on Costa Rica as their top travel choice. Many decide to retire there!
State Flag of Costa Rica (Photo credit: Wikipedia)
* SPOTLIGHT ON
Costa Rica
Capital: San Jose
Primary Language: Spanish
Location: Central America, bordering both the Caribbean Sea and the North Pacific Ocean, between Nicaragua and Panama.
Costa Rica
Costa Rica is in Central America, right next to Panama. Another highly favored golden spot for retirees. Offers exotic flowers, tropical birds, great fishing, no military … the usual paradise trimmings. A lot of things can be said about this country which would all be very positive and encouraging. But the best advertisement to convince a person to buy a piece of property in Costa Rica was unintentionally supplied by Andrew Daulton Lee (assuming the scene in the movie depicted a real factual event and not a fictionalized version). Mr. Lee did not get his wish. Instead, he was convicted of espionage and went to prison in the United States. If it were me in his situation, the thought might have crossed my mind to do the same thing.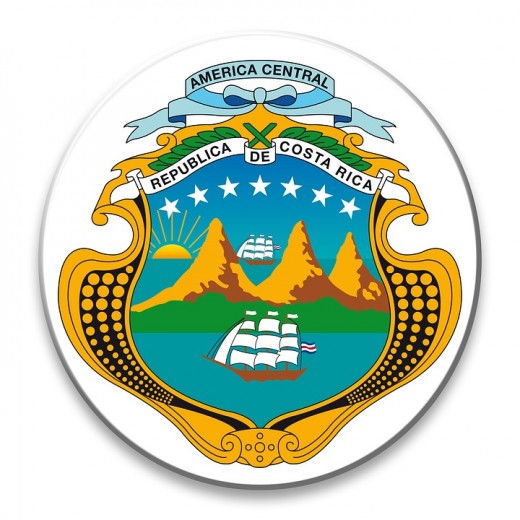 Source: International Real Estate Investing Choices: South Africa, Bahamas, Panama and Costa Rica | HUBPages.com
TO HELP YOU PREPARE FOR YOUR TRIP:
**
Learn Spanish - Pareto's Way
**
The Costa Rica Escape Manual - "... travel to one of the happiest countries on earth."
**
New country? New culture? NO medical coverage! YIKES!! Relax. Travelex Travel Insurance has got you covered!
Related articles
Image credits:

© Photographer: Dirk Ercken | Agency: Dreamstime.com

© Photographer: Mvogel | Agency: Dreamstime.com