It's Tree Tuesday. YAY!! Something they do on Google Plus. Don't know if you have a profile or page on G+, however, if you do, let me know. Maybe we can hook up. Let's not get off track. Trees are the reason earth is the best and ONLY planet for humans to inhabit. You can follow the space explorers on their trek adventures to try to see if Mars and Venus (or wherever) can be colonized. That's your decision. But my efforts will be lent to any campaign that supports saving the trees!
My contributions to Tree Tuesday (click here) are not consistent or regular, but they have been substantial enough so that whoever it was that invented this G+ posting practice or tradition can know that this initiative has my backing two thousand percent!! Let the global public recognize that i heart trees!
Content first published at PersonaPaper, Feb 17, 2015.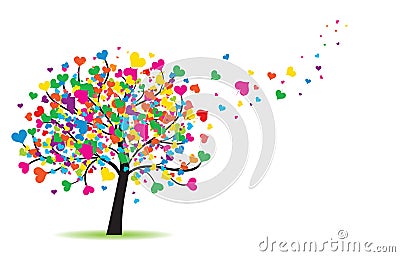 © Photographer: Hakan Ertan | Agency: Dreamstime.com