Welcome to my personal and home business blog which complements and supplements multiple WAHM projects grouped together as Cmoneyspinner's Home Business Projects. Thanks for dropping in. Visit often!
* * BLOG PAGES * *

22 February 2017
Posted by

Treathyl FOX
at 8:46 PM
Links to this post


09 October 2016
POTUS Dots from Eisenhower to Kennedy to Johnson and Nixon to Ford and Carter to …
* * *
40th POTUS, Ronald Reagan (1981 – 1988)
Mr. Reagan truly desired or aspired to be the president. He spent years trying to accomplish this objective. Finally. One day. It happened. He got himself elected. He was inaugurated on the very same day I started working for the United States Customs Service, now known as ICE (Immigration and Customs Enforcement).
He wasn't too keen on funding health, education and welfare or social programs like that. Just because Jesus said "The poor ye have always with you", that doesn't mean those in poverty should be a priority budget item.
He wanted to privatize functions like the postal service.
He was really enthusiastic about space and defense programs. But when the Iran Contra Affair occurred, he told the American people he didn't know a thing about it. He has since departed this life but - if speaking honestly - I was never fully convinced he didn't know. Too late now to split hairs over it.
All of America is glad - whether we agree with his decisions or not - that he survived an attempt on his life. The shooter wasn't even politically motivated. The idiot guy was just trying to impress a girl. A girl he didn't even know! God spared Mr. Reagan's life. Amen!

That's my recall/wrap-up of MY opinions and views of Reaganomics and his policies.
* * *
My original content first published via
Persona Paper
, Jan 18, 2016, "POTUS Dots on My Timeline: Reagan".
Posted by

Treathyl FOX
at 4:39 PM
Links to this post


Labels: 2016 presidential election, American history, American politics, American presidents, childhood memories, Education, History, Persona Paper, politics, POTUS, POTUS dots, Ronald Reagan, timeline, us history
Continuing to follow the dots on my timeline which started with Eisenhower .
* * *
35th POTUS, John F. Kennedy (1961 – 1963) - What do I recall?
The grown folks around me sure thought he was a good POTUS. Didn't know much but saw no reason to disagree with them. Have always believed that this man would have been one of the best presidents. But we will never know as he was cut down by an assassin's bullet or bullets. To this day, the identity of his murderer or murderers have never been confirmed. But the day he was shot is etched in my memory forever. People – the adults, that is, in my neighborhood were showing a range of emotions: sorrow, shock, despair, anger, dread. My older sister made a scrapbook of newspaper clippings – everything she could find about JFK. Sadly, don't know what happened to it. Wish I had kept it. Its historical value would have been priceless.
Kennedy's assassination completely changed my understanding of this thing called "politics" in America, and in the world. Politics is dangerous! Not only dangerous but confusing. To want to get rid of a bad leader – like a ruthless dictator or a really cruel monarch - that's understandable. Not saying that's the right thing to do. But to kill a good leader? That is so clearly and obviously wrong. WHY?? Does this mean the good really do die young?? (O.o)
Thoughts from a child's heart.

♥



Next two POTUS Dots: Lyndon B. Johnson and Richard M. Nixon
* * *
My original content first published via
Persona Paper
, Jan 18, 2016, "POTUS Dots on My Timeline: Kennedy".
Posted by

Treathyl FOX
at 3:51 PM
Links to this post


Labels: 2016 presidential election, American history, American politics, American presidents, childhood memories, Education, History, John F. Kennedy, Persona Paper, politics, POTUS, POTUS dots, timeline, us history
It's 2016. Another election year in the United States of America. Thought this might be a good time to look back. For those who may be unfamiliar with the process, American presidents are voted in by the people. Although if you believe in the gospel according to Senator Bernie Sanders, that's a myth. Big Money runs this country. It runs the campaign process. It runs the Congress. This is not America. This is the Roman Empire.
But let's just say - for purposes of my posts - the ideal democracy does exist and the real power does rest with the GAP (general American public) and the people do elect their leaders in America. Here's how it works. Leaders are elected. They get to serve for no more than two terms, 4 years each, 8 years top. Then they leave and they can't come back! Most citizens, like me, are OK with this arrangement. Additionally, most citizens, like me, will probably live through about 8 to 10 presidents in their lifetime.
This is my intro to a series of posts that will be published where I take a look back at the presidential DOTS on my timeline. Won't be drawing from what is written about these fearless leaders in the history books. Just going to try to see what can be drawn from my memory.
* * *
Beginning with the 34th POTUS, Dwight D. Eisenhower, who served from 1953 to 1961. You could say my DOT is on his timeline since, my birth occurred during his time of service, close to the end of the year 1955.
Only thing in my memory about this administration was that his daughter got married. No. That's not a political act. It's not politics at all. But … back in my time, children were taught not to speak when grown folks were talking and only thing I can recall grown folks talking about was the fact that his daughter was getting married.
Guess that's an indicator that times during 1953 to 1961 weren't too too bad. (???)
It's a guess from a person who was between the ages of: Newborn to 6 years. (O.o)
That's it! Not much extracted. Next post? Next POTUS DOT? John F. Kennedy
* * *
My original content first published via Persona Paper, Jan 18, 2016, "POTUS Dots on My Timeline: Eisenhower".
Posted by

Treathyl FOX
at 3:39 PM
Links to this post


Labels: 2016 presidential election, American history, American politics, American presidents, childhood memories, Dwight Eisenhower, Education, History, Persona Paper, politics, POTUS, POTUS dots, timeline, us history
04 October 2016
Learning to speak French? That's easy!
Typing accents ? That's impossible!!
If I can speak it, that's good enough!
No it's not! Don't be silly.
Laura Lawless says: "It's just as important to include accents when writing in French as it is to spell words correctly."
Took 3 years of French in high school (many moons ago) and a French class as an elective at the University of Miami (which doesn't count at all!). This site, Lawless French, created by online educator, Laura K. Lawless, makes learning the language of love so much more fun and interesting. She actually wrote the book "Intermediate French For Dummies
". Link below is to a bilingual article, written in French. But if you click on any word, phrase or sentence, it will be translated into English. Try it out!
Posted by

Treathyl FOX
at 10:02 AM
Links to this post


10 August 2016
If you have ever watched the movie "Lawrence of Arabia", you will likely the remember the scene where Lawrence (played by Peter O' Toole) uttered the words: "Nothing! … is written." Evidently, it was a memorable scene because if you do an organic search, you will find several movie clips.
The words of Lawrence, instantly called to my mind a contrast between words often uttered by Jesus Christ:
"It is written."
Jesus spoke these words so confidently, and as a matter of fact, as if being literate was a given.
Of course, among the Jews, there were Scribes and their job was to write down the scriptures for future posterity. It was clear that many of the Jews could read and write. Although it is possible that some of the Apostles were not literate. In the book of Acts, they were referred to as men who had not "learned letters".
But beyond the Jewish people, what about the Gentile world?
Many non-Jewish civilizations had a written language, but not all of the inhabitants could read and write.
But Lord!

T

he gospel message? Isn't it for ALL?
~ Did Jesus already know that in this world there would be many people who could read and write? At least enough people to spread the good news to all the world.
Being illiterate is not a social matter these days. Right? At least, not in the USA. That may be a problem for undeveloped countries. Right?
One would think that in a country like America, literacy would not be an issue. Think again.
* * *
Current efforts to address the problem of illiteracy?
Those 3 words: "It is written."
It's really not a casual statement to be taken lightly, is it?
* * *
This post was inspired by a friend who published a post in another blogging community, Literacy Base, where I am an active member.
The film "Lawrence of Arabia" won 7 Academy Awards. Peter O'Toole did NOT get the award for Best Actor. (REF: Academy Awards, USA 1963 ) Hey! When he accepted the lead role, maybe he should have got it writing that the Oscar for Best Actor was going to be a given. :) Gregory Peck won that year for his portrayal of the lawyer, Atticus Finch, in "To Kill a Mockingbird". (REF: The 35th Academy Awards | 1963 ) I say the decision of the Academy was fair. What say you?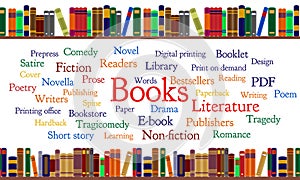 © Photographer: Nadalinna | Agency: Dreamstime.com
Related articles
Posted by

Treathyl FOX
at 1:39 PM
Links to this post


Labels: Bible, book of Acts, Education, gospel message, Jesus, Jewish people, Jewish scriptures, Lawrence of Arabia, literacy, Literacy Base, National Book Lovers Day, New Testament, Old Testament, Scribes, United States
14 May 2016
My entire life I've only ever heard buffalo mentioned in 3 contexts.
Native Americans ate buffalo for food. But the white man killed the animals for sport, thus depleting the food supply for the Indians.

When crowds go insane and rush into a stadium or a Walmart, they are referred to as a "herd of stampeding buffaloes".

There is an imaginary "purple buffalo" which is an integral part of the story line for The Neverending Story. Great family entertainment. I prefer the movies, but there is also an animated TV series.
But thanks to angie10

,

fellow blogger from Botswana, a 4th context has been added to my knowledge base. Learned some interesting facts about the African buffalo. Didn't even know they had buffaloes in Africa.
Drawing of an african buffalo. Description in the original works (translated): "Kap- or Kaffernbüffel" (Bubalus Caffer). Body length 2,80 m, tail length 0,90 m, height 1,50 - 1,80 m (Photo credit: Wikipedia)
FYI. "They are well known for their high level of intelligence and intuition Apparently when a person tries to play dead, the buffalo will urinate into the canal of their ear because it causes intense itching, forcing them to snap out of it and give themselves up!"
Uh huh. Well! Now that I know this, I know to continue to play dead no matter how badly it itches! :)
Buffalo with lettering on a white background isolated© Photographer: Havroshechka | Agency: Dreamstime.com
Learn more about the wildlife of Botswana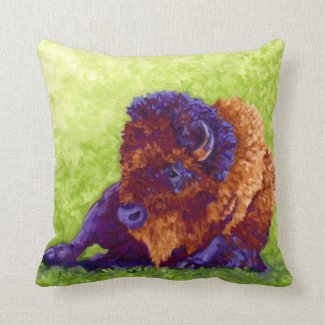 Purple Buffalo Pillow by WildFacesGallery
Shop for another throw pillow.
Purple Buffalo by Foux on DeviantArt
Posted by

Treathyl FOX
at 11:25 AM
Links to this post


Labels: Africa, African wildlife, American history, animals, BlogJob, Botswana, Education, entertainment, First Nations, Native Americans, Native Americans in the United States, purple buffalo Neverending Story, Travel
02 April 2016
Planning a trip to China? Hoping to find hidden treasure from the ancient world? Students who compare civilizations in world history are aware that like the pharaohs of Egypt , the Chinese emperors and leaders buried treasures with them for their after life.
It was reported in 2009 that Chinese archaeologists uncovered an 1800-year-old tomb in Xigaoxue , which they believed to be the genuine tomb of a Chinese general Cao Cao . Hundreds of relics were recovered, but some experts were not convinced the bones belonged to the military leader and wanted DNA tests done. Evidently, they had the bones of the general's son which had been discovered in 1951.
The treasures of the Tombs of Southern Song Dynasty emperors were found but they had already been robbed. Perhaps there might still be some hidden tombs that the grave robbers could not locate or access.
Curious seekers wanting to find treasures of ancient China often search for undiscovered tombs, but based on some interesting information uncovered doing research to write another article, it appears that searching for ships lost at sea or shipwrecks, might be just as profitable.
Content first published at PersonaPaper, July 8, 2015.
Like to dabble in Asian studies?
♦♦♦♦♦♦♦♦
♦♦♦♦♦♦♦♦
Posted by

Treathyl FOX
at 9:30 AM
Links to this post


Labels: ancient China, Asian studies, Education, embedded content, History, History of China, Persona Paper, PersonaPaper, society and culture, Travel, vacation
01 March 2016
No doubt the reader is thinking: Louisa WHO??
That's what I thought!
Anyway, sharing this post because I have a fascination with women who stand beside their man. I mean if they were so awesome why weren't they out front where everybody could see 'em??
(It's humor folks. Work with me!)
Related articles
Posted by

Treathyl FOX
at 9:33 AM
Links to this post


Labels: Abigail Adams, Education, first ladies, John Quincy Adams, Louisa Adams, Louisa Catherine Adams, March is Women's History Month, political leaders, wives of presidents, women in history, Yale Press Log
07 February 2016
The next time somebody says "Sounds like Greek to me!"
You should be able to say, "I speak Greek!"
I came up with a list of a dozen languages people should learn - the first being English and the last, Swahili. Care to share your list??
(FYI. Not an expert opinion. Just my opinion.)
Related articles
Posted by

Treathyl FOX
at 10:35 AM
Links to this post


12 January 2016
Now that you know how to read you can read the Bible for yourself. That's what my momma said.
Most Bible readers (from my generation and the generations in the centuries before mine) will likely say what struck them when the first read the scriptures was all those "begats". Some people will skip over verses, even whole chapters if they see that word. The word "begat" usually connects a string of names that are very difficult to pronounce.
For me, one of things noted when turning the pages of the Old Testament starting with Genesis and working my way to the Revelation was all those "ites". The names for the inhabitants of different ancient nations.
Hittites, Asherites, Jebusites, Amorites, Amakelites, Girgashites, Moabites, Perizzites, Canaanites, and of course, Israelites.
Then it changed from "ites" to "ans".
Syrians, Assyrians, Babylonians, Persians, Romans.
Suffixes in the English language:



* ite = follower or supporter

* an = pertaining to
* ian = belonging to


Belonging to? Hmmm? Like Christians?
Yes. Only Christ is not a nation. Christianity and the gospel message of peace and goodwill is not restricted by man-made boundaries. But it's an observation as to how the suffixes were used by the scholarly translators.
JAT. (Just a thought.) :)
glitter-graphics.com
Fellow freelance writer "Javaman" shared this post:
If my view were a "theory", the histomap would have thoroughly disproved it. Alas. It's not a theory. It's just a thought. :)
* * *
Related articles
Posted by

Treathyl FOX
at 4:13 PM
Links to this post